Medical Peels and Microdermabration
Microdermabrasion is a light, non-invasive cosmetic procedure that uses a mechanical medium for exfoliation to remove the outermost layer of dead skin cells from the epidermis. Most commonly, microdermabrasion uses two parts: an exfoliating material like crystals or diamond flakes and a machine based suction to gently lift up the skin during exfoliation.
A medical peel offers stronger ingredients than the typical facial treatments. The peel penetrates the epidermis, into the upper layers of the dermis producing a more effective peeling and better, faster and deeper results. Medical peel benefits: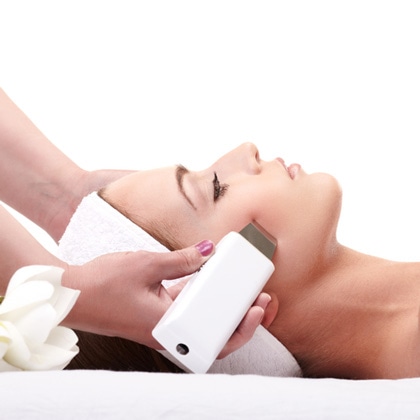 Increases collagen and elastin production (reduces wrinkles, lines, crow feet, dull skin complexion, firms and tightens skin).
Acne and acne scars (kills acne bacteria, minimizes pore size, loosens blackheads, reduces acne spots).
Hyperpigmentation and Age-spots (reduces sun spots, melasma and evens skin tone)
Rejuvenates and improves skin texture.
Remember to check out our promotions!
REVIVAL RESURFACING Peel

$125.00
Shop Now
ADDITIONAL Peel Layer
$35.00
A place to relax & rejuvenate body, soul and mind
Make an Appointment