Jasmine Holistic Spa
Rejuvenate Your Body & Soul
Scroll down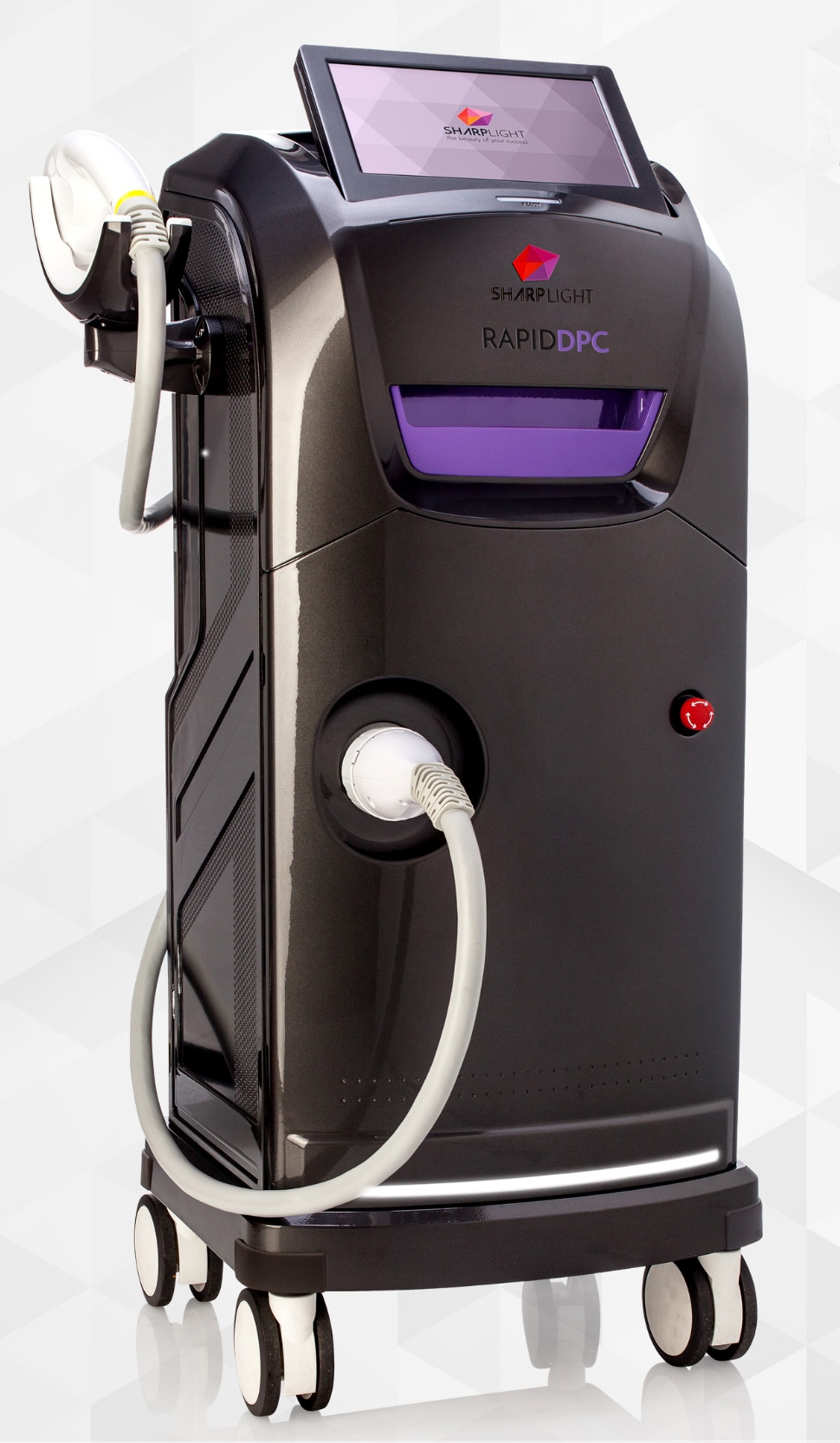 Laser/IPL
Intense Pulsed Light is at the cutting edge of the latest technological innovations for hair removal, with efficiency and innocuousness that have been proven by dermatologists' feedback.
MORE DETAILS »
Facial Treatments
Technologically advanced facial treatments that include: Skin analysis ~ Deep pore cleansing ~ Extractions ~ Eyebrow shaping ~ Intensive Treatment Serum ~ European Facial Massage ~ Mask ~ Eye and Lip Treatment ~ Day Protective Moisturizer.
MORE DETAILS »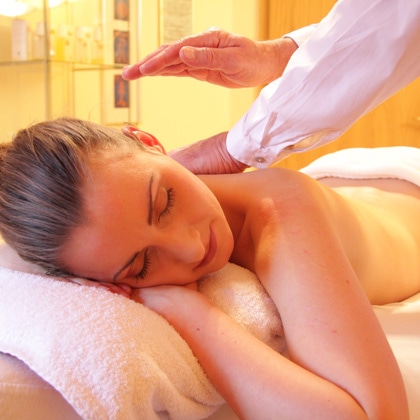 Wellness
Carefully selected services that will bring a sense of bliss and deep relaxation, including whole body detox & balance, reflexology feet treatment, reiki and ayurvedic facial massage.
MORE DETAILS »
Client Testimonials
Natasha Zoric

I highly recommend her!

I have tried many spas in the past however none of them have actually helped my skin and in some cases even made my skin worse by recommending wrong treatments. Jasmine spa is the first spa that has the knowledge and experience how to treat your skin appropriately. I have sensitive skin and rosacea and my skin was very inflammated. I have been a customer with Jasmine Spa for over 5 years and I am really happy how my skin looks now. My favourite treatments are the laser skin rejuvenation and customized facials. I trust Jasmine and even though I travel all the way from Mississauga to Kitchener it is totally worth it! I highly recommend her!

Monday, 14 February 2020

Gabriela Vidmar

Highly professional

Amazing spa and I highly recommend! Highly professional, caring, holistic and individual approach! You are blessed if you live in Jasmine Holistic Spa neighbourhood!

Monday, 10 February 2020

Daniela Boghean

Highly recommended!!!

Excellent services offered with love and an extremely professional environment!!

Saturday, 8 February 2020

Becky Yihdego

Best skin treatment so far!

I been trying different products, treatments for a over a year nothing seems to work for my face but I finally went to Jasmine Holistic Spa all my dark spot start to fade away and my skin is healthier than ever. I highly recommend Jasmine, she is very professional on her job, very friendly and she makes you feel comfortable. Thank you Jasmine!

Thursday, 22 February 2018

Maren B.

I highly recommend Jasminka

I have known Jasminka since 2011 and have been seeing her for services ever since. She is without a doubt, the most knowledgeable Aesthetician I have ever met, and I have seen many since the year 2001. She is always a professional, explaining her products and services and offering advice and consultation on whatever you wish. She is friendly, customer focused and has your best interest at heart. I have had make up applications, eye lash extensions, waxing and facials and I am always thrilled with the results. She takes great pride in her work and providing her clients with the best experience and it always shows.

I have more recently been struggling with painful, hormonal acne as I am an expecting mother. Jasminka's advice, the service, and the products she was able to provide me with made all the difference in the world. It was one less thing for me to think about and made me feel much better about my appearance, I only wish I'd seen her sooner. I highly recommend Jasminka and her services to anyone and have been doing so to friends, family and colleagues ever since I became a client of hers. She is the only person I trust with my skin and I can not say enough good things about her!

Tuesday, 2 June 2015

Alysia Kavanagh

Jasminka has helped my skin immensely

Jasminka has helped my skin immensely when I had undergone a frustrating hormonal issues in the last few years. Jasminka made my skin flawless when I had dark scarring and recurring cystic acne under my neck and jawline. She is very knowledgeable and puts great care and time into her work; ensuring things are done properly the first time. She has not only helped me in clearing my skin issues, but has educated me in the importance of proper skin care and taking more responsibility in having great looking skin year round.

Sunday, 12 April 2015

Irena Nikoloska

Jasminka is very knowledgeable and professional

I am doing laser treatment and I must say that Jasminka is very knowledgeable and a professional in her field! She takes every precaution before and after treatments. She educates you how you should take care of your treated areas. Very clean, friendly, welcoming environment. It is always a joy for me to go for my treatments.

Friday, 10 April 2015

Patrycja Wiecek

Loyal and Long Time Client

I have been having facials and many other procedures for years and have tried others many times – please believe me Jasminka (in my opinion) is the best in town. She prides herself in providing – cleanliness, experience, a tranquil environment, excellence with her services and the care to little details when she is providing facials and with many lines of care (there are no short cuts (anytime), when you receive a treatment from Jasminka). There are always suggestions on how to improve your skin (with no pressure).

Jasminka respects your privacy and your time at the spa. There is no idle chatter or conversions (unless you want that) – you are able to relax and enjoy every moment in your choice of service. Her scheduling of appointments is fabulous – never an outrageous wait for your appointment when you are on time. I like the way Jasminka is always keeping her skills up-to-date with new products, new procedures and techniques. She explains them clearly and you make the decision if you would like to try them out. I have recommended Jasminka to many friends and colleagues over 6 years of services that I have received from her.

Friday, 10 April 2015

Ewa Ladra-Piwowarczyk

Professional, kind and friendly

Jasminka is by far the best and the cleanest esthetician I have ever been to. Not only is she very professional, she is also incredibly kind and friendly. Her prices are very reasonable and her services are much better quality than what other spas offer. I enjoy every minute I spend there. I am looking forward to my next appointment.

Wednesday, 13 July 2014

Maryanna Bradley

Jasminka is the best expert

Jasminka is the best expert who will help you enhance your natural beauty. Love going there with the girls to have different treatments done as Jasminka is very professional in her field and her place is marvelous. Wish I could come everyday!

Sunday, 9 March 2014

Dejana

A Professional in her work!

Jasminka truly provides enjoyable and great services. I have been using her spa for the last 2 years, since I found about her. My friend recommended Jasminka to me. The thing I love about Jasminka is: she knows what is the best for you and your skin/body, not what is the most expensive to sell to her clients. I really value that honesty and her skilled work. I recommend Jasminka to all my friends!

Monday, 18 June 2012

Elizabeth

Great experience!

Great Experience! Jasminka is wonderful esthetician, I left there feeling refreshed and looking forward for my next Facial and Waxing. Would highly recommend this place to pamper your skin!

Tuesday, 29 November 2011

Lorraine

Love it!

Love, Love, LOVE IT! Fantastic place, welcoming, professional, always walk away feeling fantastic, from head to toe! No wasted time or money for sure.

Tuesday, 15 November 2011

Amanda

Wedding Makeup Review

I was referred to Jasminka through a friend for my bridal make up. From my first visit with her, Jasminka was so friendly, welcoming and left no detail unfinished. I had no trouble referring her to all of my bridesmaids who were definitely not disappointed! She did a fantastic job for my make up as well as all of my attendants. Her professionalism and outgoing personality make visits to Jasmine Holistic Spa very enjoyable.

Wednesday, 28 September 2011

Jessica

Awesome

Jasminka is awesome! She did my best friend wedding. She arrived more than promptly, and ready and willing with a smiling face. It was 6:30 am and with coffee in hand was ready to go right on time. Most definitely the best Makeup Artist I've had the pleasure of working with. She's a very humble person who knows how to let her work speak for itself. Aside from how talented Jasminka is, I would definitely recommend her to others because of her professionalism, inspirational ideas she brings to the table, and how great a listener she is. THANKS!! YOU are a wonderful and very creative person. I look forward to seeing you in the near future… All the best!!!

Sunday, 11 September 2011

Miljana

Excellent

Jasminka is an angel! Great personality! I simply enjoy going to her spa, and my skin too :). She always does her best to satisfy her clients, and will do anything to help. I highly recommend Jasmine Holistic Spa! Thank you for everything! I will keep coming for my "happy hours" at your Spa that's for sure :).

Wednesday, 07 September 2011

Maria

Highly recommended!!!

This is a great find – an elegant setting with excellent service, at affordable prices.

Tuesday, 06 September 2011

Helena

Great

Overall my experience was terrific!!! I had great Facial. Jasminka was excellent. A bright and lovely personality!!! Thank you very much. My skin feels amazing. I'll be back for sure.

Thursday, 25 August 2011
A place to relax & rejuvenate body, soul and mind
Make an Appointment