Laser/IPL Hair Reduction
DERMEO IPL is the newest technology water cooled system for hair removal and photorejuvenation. It is the most powerfull and safe machine with a maximum UV ray and IR ray security. Dermeo IPL offer long lasting results with almost no pain or down time.

Please note: prices are based on the size of the area being treated and are calculated per session. Multiple treatments are necessary to achieve the best and the most permanent results. Recommended 6-12 treatments with intervals of 4-6 weeks.
Consultation is required before booking first appointment.
Receive 10% discount on any prepaid packages of 6 consecutive sessions! (Must be for the same area and is not transferable)
** This discount doesn't apply for promotional prices.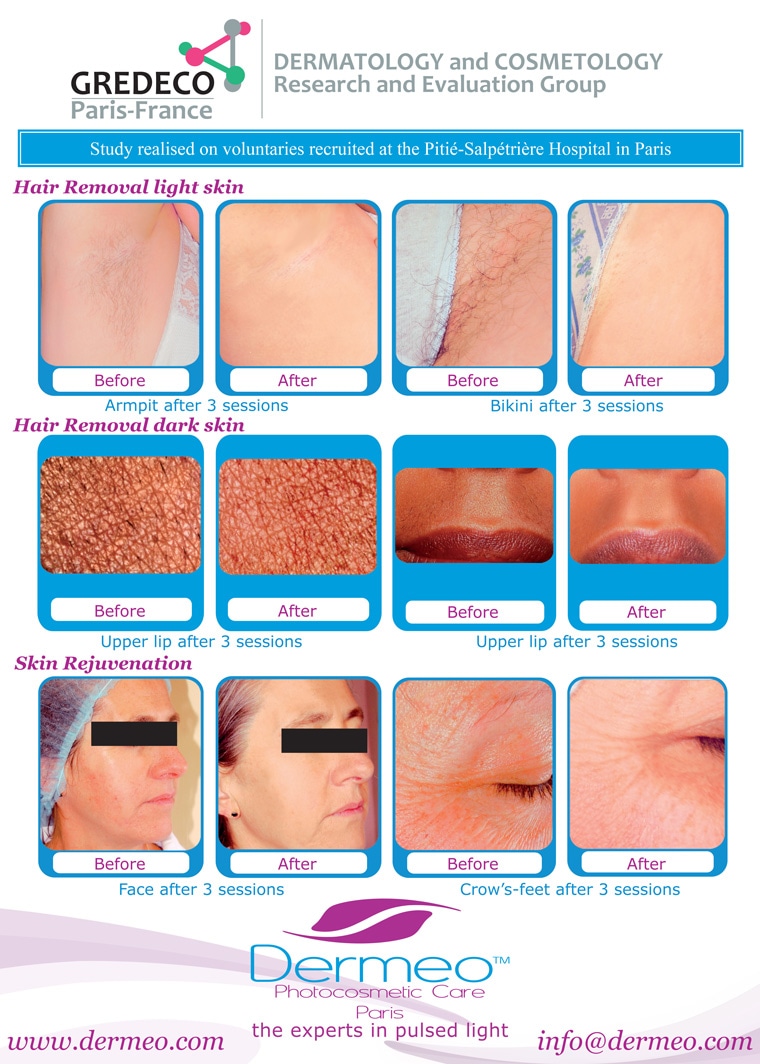 Face
Linea (beneath belly button)
$90.00
Lower Legs inc. Knees
$240.00
Standard Bikini Line
$130.00
Upper Lip and Chin
$160.00
(save $25)
Chin and Neck
$180.00
(save $40)
Underarms and S/Bikini
$200.00
(save $50)
Lower Legs and S/Bikini
$320.00
(save $50)
Lower Legs, S/Bikini and Underarms
$400.00
(save $90)
Full Legs
$450.00
(save $140)
Full Legs and S/Bikini
$520.00
(save $100)
Full Legs, S/Bikini and Underarms
$580.00
(save $120)
Chest and Abdomen
$490.00
(save $30)
Back, Shoulders and Upper Arms
$600.00
(save $215)
Back, Chest and Shoulders
$740.00
(save $200)
Chest, Abdomen and Back
$740.00
(save $200)
A place to relax & rejuvenate body, soul and mind
Make an Appointment