All facial treatments are technologically advanced and include: Skin analysis ~ Deep pore cleansing ~ Extractions (if necessary) ~ Complimentary Eyebrow shaping ~ Intensive Treatment Serum ~ European Facial Massage ~ Mask ~ Eye and Lip Treatment ~ Day Protective Moisturizer.
Each facial is performed using the latest medical aesthetics technology machines and technics.
All treatments are performed with dermaceutical and pharmaceutical skin care lines to supply the skin deeply and completely with all its nutritional needs to balance and correct the root cause of skin concern and repair skin cells. This 100% natural, exclusive complex contains:
20 amino acids
16 vitamins
4 ceramides
6 trace elements and minerals
3 nucleic acids
3 hyaluronic acids
2 cell protectors
The 51 + 3 Hyalu Complex restores the skins cells to repair, balance and correct the root cause of skin concern in order to keep the skin young and healthy.
DETOX Facial
Deep cleansing treatment that increases the vitality of cells with CELL DETOXIUM, an active ingredient in cell detoxification that stimulates the elimination of toxic substances and speeds cell regeneration. The first step towards healthier, more vital and radiant skin.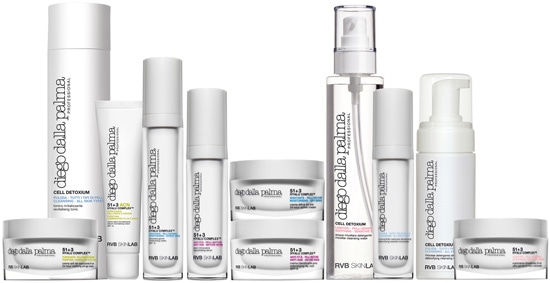 $110.00
Shop Now
DIEGO DALLA PALMA MOISTURIZING & PLUMPING Facial – Dry, Dehydrated Skin
The aim of this facial is to refresh and restore optimal hydration to dry, dehydrated skin through cellular bio-revitalization and reactivation of one's own hydrating genes. This restorative moisturizing treatment puts an end to the unpleasant feelings of discomfort with skin that feels stretched and dry, leaving the skin glowing and radiant.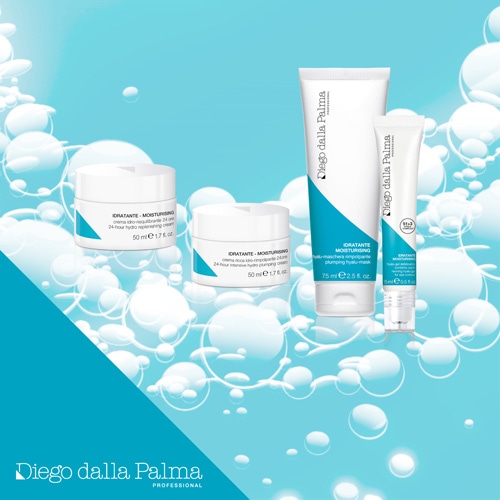 $110.00
Shop Now
DIEGO DALLA PALMA SOOTHING Facial – Sensitive, Reactive, Rosacea
A treatment specifically designed to care for hypersensitive and reactive skins as well as rosacea and couperose skins. This treatment restores the skin's natural defenses, making it less sensitive while increasing its tolerance to cosmetics and external attack. Reduces inflammation and redness leaving the skin calm, supple and moist.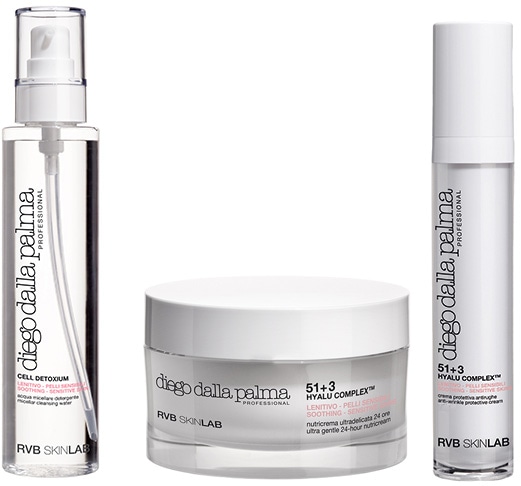 $110.00
Shop Now
DIEGO DALLA PALMA PURIFYING Facial – Combination, oily, acne prone skin
This treatment stimulates cellular bio-revitalization, rebalancing the skin's ecosystem. It rebalances sebum production, making dilated pores and imperfections less evident for flawless skin and a smooth complexion.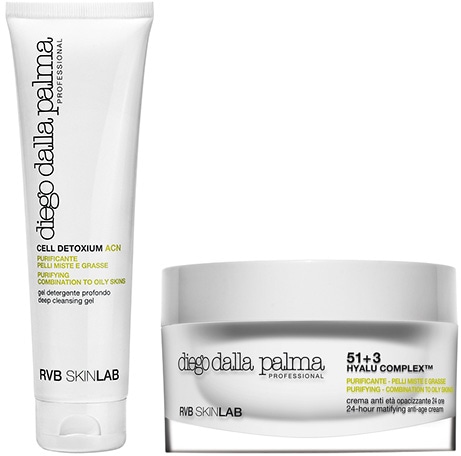 $125.00
Shop Now
DIEGO DALLA PALMA ICON ANTI AGE Facial – Prevention & Correction
Collagen stimulating treatment enriched with Colodial Silver, Gold and Platinum Matrix plus 51+3 active ingredients to reduce the number and depth of wrinkles on the face and around the eyes and lips.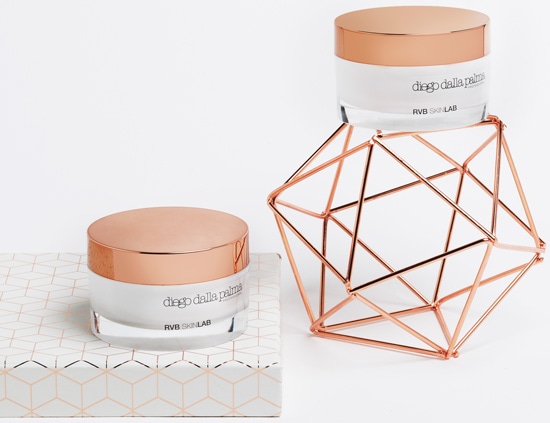 $125.00
Shop Now
DIEGO DALLA PALMA WHITELIGHT BRIGHTENING Facial
A lightening facial that counteracts dark spots and brightens dull skin.The WHITELIGHT treatment contains an high quantity of vitamin C and vitamin PP to regulate the skin's pigmentation processes and to help the formation of an even and bright complexion. The treatment also contains PRO WHITE B-SPHERES that regulate melanin production, reinforced by the Diamond Lightening Complex, increasing light reflection for instant skin radiance and counteracting the appearance of wrinkles. Treat yourself to a renewed glow.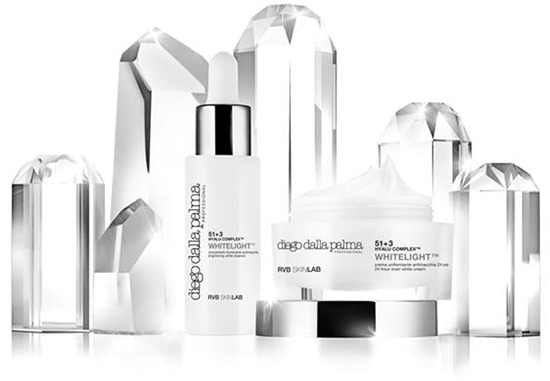 $125.00
Shop Now
GM COLLIN ALGOMASK+ TREATMENT
Soothe and hydrate your skin with this thermo-cooling treatment, designed to minimize the appearance of redness and provide the ultimate relief to sensitive skin.
Infuses the skin with immediate and long-lasting hydration.
Minimizes the appearance of redness and soothes the skin.
Provides instant radiance for an illuminated skin.
$115.00
GM COLLIN PURACNE OXYGEN TREATMENT
This revolutionary treatment is designed to clear the complexion and breathe life back into dull, fatigued, and stressed skin.
Purifies and deeply hydrates to restore the skin's natural radiance and glow.
Clears and revitalizes fatigued, stressed, and dull skin.
$130.00
GM Collin Sea C Spa Treatment
A powerful age-defying skin care treatment designed to delay the visible signs of aging and energize the skin. Formulated with marine and vegetal ingredients (Vitamin C Concentrate, Algae Biomatrix Patches, and Thermal Organic Mud). This treatment is exceptional for both pre and post-sun exposure and is ideal for people who live in urban areas.
$130.00
GM HYDROLIFT FACIAL
This lifting treatment will visibly restore your skin to a youthful look. It includes a double exfoliation, utilizing both enzymatic and chemical actives, eliminates the dead skin cells to instantly clarify the skin and allow an increased absorption of the subsequent ampoules. The delicate texture of the hydro lifting fluid improves hydration to the skin providing a silky comfort and tightening effect.
$135.00
GM COLLIN ANTI-AGING OXYGEN TREATMENT
This age-defying treatment is the perfect choice to reverse the visible signs of aging and energize the skin.
Reduces the appearance of signs of aging, providing long-lasting results.
Revitalizing anti-aging treatment that helps enhance skin elasticity.
$135.00
DIAMOND YOUTH FACIAL
Ideal for special events, the DIAMOND YOUTH FACIAL provides incredible, immediate results by combining a revolutionary diamond-tip device and powerful, clinical products. Skin is gently resurfaced with microdermabrasion, leaving it radiant and smooth, firm and glowing.
$130.00
GM COLLIN BOTINOL TREATMENT
An innovative and non-invasive treatment, focusing on expression lines, providing instant and long-lasting visible results.
Visibly reduces expression lines, fine lines, and wrinkles for an immediate radiance boost.
$140.00
NU-FACE ADVANCED LIFTING TREATMENT (NON-SURGICAL FACE LIFT)
Microcurrent is a clinically tested treatment, and one of the hottest innovations in the anti-aging industry. Microcurrent is a low-level current that mimics the body's natural current and can provide both instant and cumulative anti aging and lifting results.

Microcurrent is capable of facial stimulation, sending soft, gentle waves through the skin, tissues and down to the facial muscles. Microcurrent has been shown to stimulate ATP production. ATP is known as Adenosine triphosphate which drives the creation of key structural proteins, such as collagen and elastin, and is the biochemical way to store and use energy.

This increased ATP also energizes the facial muscles, similar to how exercise energizes the muscles of our bodies. Unlike anywhere else on the body, the facial muscles are directly connected to the skin, so the result of energizing the muscle is an improved, lifted appearance.
$140.00
Shop Now
GM COLLIN COLLAGEN 90-II
This exclusive, highly acclaimed, intensely rejuvenating treatment dramatically reduces visible lines and wrinkles. An intensely rejuvenating treatment that:
Minimizes visible lines and wrinkles.
Rejuvenates and tighten the skin for a more youthful, flawless appearance.
Hydrates the skin for a plumper and more radiant complexion.
$145.00
GM COLLIN COLLAGEN EYE CONTOUR TREATMENT
Radiance boosting anti-aging treatment that visibly reduces the appearance of wrinkles, fine lines, puffiness, and dark circles.
Provides an instant, radiant look and reduces the appearance of dark circles, puffiness, wrinkles, and fine lines.
$35.00
FIRE AND ICE FACE TREATMENT
Designed to resurface the skin, this clinical treatment reduces lines and wrinkles and provides deep cleansing of blocked pores. The Fire portion of the treatment is a Resurfacing Masque clinically formulated with 18% unbuffered glycolic acid, citric acid, lactic acid, malic acid, vitamin B3, retinol and potent antioxidants, including green tea extracts. The Ice portion is a rejuvenating, cool, soothing and intensively hydrating masque with hyaluronic acid, Japanese green tea extracts, aloe vera gel, licorice extracts, rosemary extracts and grape seed extracts. This second masque cools leaving the skin invigorated and glowing. This facial is suitable for all skin types.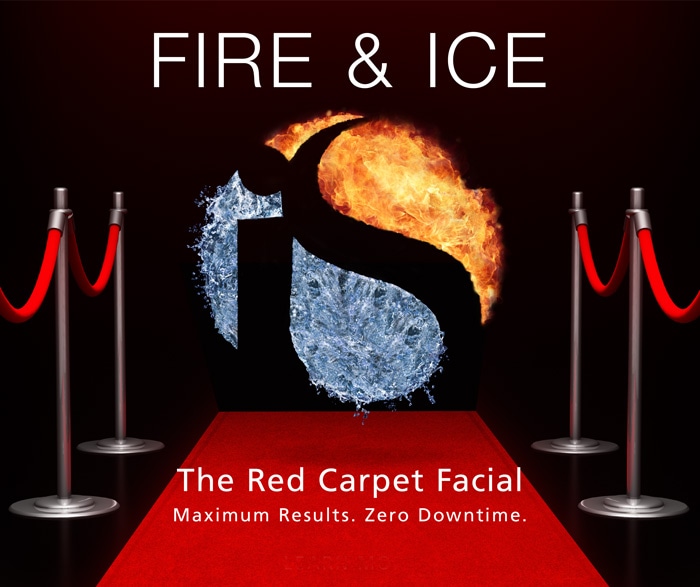 $145.00
YON-KA RADIANCE RESURFACING FACIAL
This magnificent fruit acid treatment uses a potent blend of organic naturally sourced Alpha and Beta hydroxy acids offering long lasting re-texturizing benefits and a bright complexion without any compromise to skin health. After just one professional treatment, radiance, softness, and hydration are boosted.
$140.00
YON-KA EXCELLENCE CODE FACIAL
Perfect for mature skin, affected by hormonal changes. The Excellence Code Facial is an exceptional anti-aging facial that incorporates a high-performance technical treatment. A double deep exfoliation with draining techniques is followed by specific Yon-Ka anti-aging energy points pressure. This is followed by an exclusive Biocellulose mask (used in reconstructive surgery) infused with an intense concentrate to address nutrition, free radicals, wrinkles, firmness, illumination.
$155.00
Series of Face Massages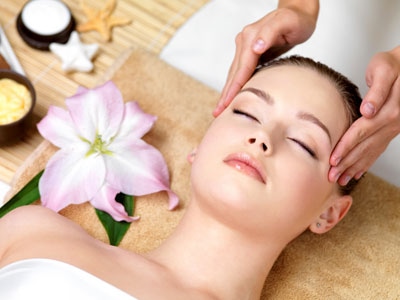 $150.00
(20min, series of 5)
Ayurveda Face Massage (add-on to any facial)
This particular face massage acts as a natural face lift, helping to tone the cheeks and at the same time reduces stress. Ayurvedic massage focuses on marma points which are the body vital energy points. The marma points are considered important in promoting balance and stimulate circulatory, lymphatic and nervous system.
$25.00
(15 minutes)
Microdermabrasion (add-on to any facial)
$35.00
Facial Cupping (add-on to any facial)
Facial Cupping has been shown to increase oxygen-rich blood circulation and stimulate the facial cells that are responsible for collagen production. In turn, this can brighten your skin, minimize the minimize the appearance of scars, fine lines, fine lines and wrinkles, and tone chin, jawline, neck, and décolletage, decrease puffiness, improve nutrient delivery and product absorption.
$25.00
Eye Mask
This freeze dried bio matrix of extraordinary purified collagen tissue offers immediate surface hydration and noticeable lines and wrinkles reduction.
$25.00
Face Massage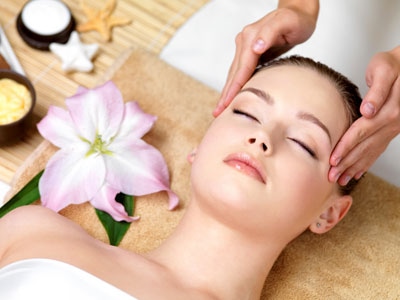 $250.00
(30min, series of 5)
A place to relax & rejuvenate body, soul and mind
Make an Appointment